Magical Cinderella Party Ideas
Make Your Dreams Come True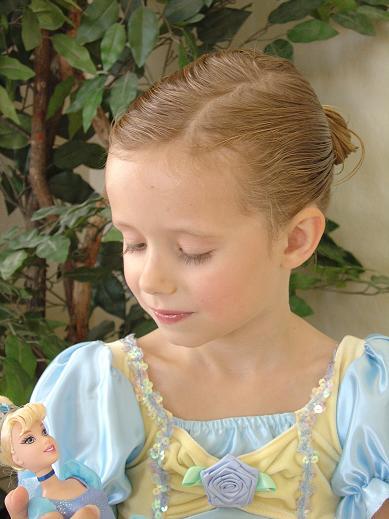 If your little princess dreams of Cinderella, check out our Cinderella party ideas. Although a Cinderella birthday party is the most popular, any special occasion can be celebrated with a Cinderella theme.
Make sure to incorporate the Cinderella theme into the invitations, decorations, party supplies, activities and games. Dressing in a Cinderella costume is a great idea for both birthday and Halloween parties.

The following Cinderella party ideas will help you plan the perfect Cinderella birthday party.


Impress Us
With Your Creativity
Do you have a fun Cinderella party idea? Share Cinderella games, cake or decorations. We want to hear it all! Share your ideas here.
Royal Invitations.
Make your own Cinderella invitations. Send a castle invitation or a pumpkin coach invitation.
Send invitations two to three weeks in advance and request an RSVP. Cinderella invitations can also be purchased from many party supply stores.


Cinderella Party Supplies
Don't forget your party supplies. Cinderella party packs are very convenient and are usually a little cheaper than buying individual party supply items. The party packs include everything you'll need for the party. Click here for more information on party supplies.


Create the Atmosphere.
Pull your guests into the fairy tale by decorating the room to look like a ballroom, a castle or Cinderella's magical garden. Play Cinderella music or other princess music to create the ambience.



Cinderella Activities


Cinderella Activities can make the party unique. Guests can play the Cinderella Guess Who Game or they can begin dressing up for the ball.
Very creative guests can make a coach out of a pumpkin (or an orange styrofoam ball if pumpkins are out of season).




Cinderella Games


One or two age-appropriate party games can be the backbone of the party. Pin the Wheels on the Coach or Cinderella Memory are fun games that kids love. Check out our other Cinderella game suggestions.


Cinderella Birthday Cake
Your guests will look forward to the Cinderella birthday cake you serve. A Cinderella cake supply kit can help you make a simple cake. For the more creative, "think outside the coach".

Another great idea is a Cinderella Castle Cake. This takes a little more time, but can add a magical touch to a Cinderella birthday party.


Gifts
If you are searching for the perfect gift to give your princess, here are some popular suggestions. Cinderella books make great gifts. There are many versions of the Cinderella story that your little princess will love. In addition, Cinderella movies, costumes, music and toys are also great gift ideas.


Cinderella Party Favors
Cinderella party favors could include jewelry and makeup for the ball, small smelling soaps and the pumpkin coach craft they made earlier. Check out our other Cinderella party favor ideas.


Remembering the Party
After a magical party, take the time to ensure it will be remembered. Scrapbooking, photo memory books and party videos are some ideas to keep the memory fresh.


Cinderella Thank You Notes
A true princess never forgets to send thank you notes for gifts she receives. Homemade thank you notes are very personalized and appreciated by friends. They are the final thought of a Cinderella birthday party.

If your child helps make thank you notes, make them over several days so she does not get burned out. Include a photo of the guest with her hostess or include a small photo memory book of the party.





Final Thoughts
Remember to enjoy the day -- don't stress too much. Our Cinderella party ideas will help you organize everything. Create a magical day your little princess will remember.



---

Return from Cinderella Party Ideas to
Pretty Princess Party Ideas Home Page