Easy Princess Craft
Princess Flower Tiara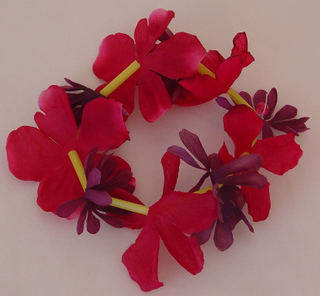 A flower tiara is an easy princess craft that can be completed during a princess birthday party. It only takes a few simple supplies with which each girl can create her own unique princess tiara. Best of all, guests can take this craft project home and remember the party for months.









Supplies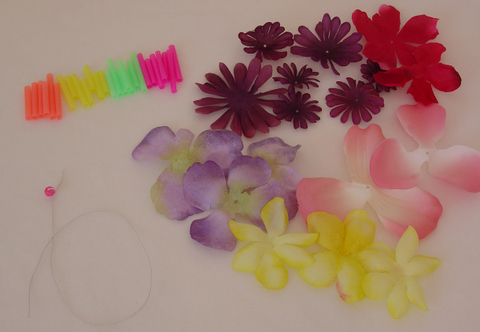 Artificial flowers (variety of colors and sizes)


Plastic straws (variety of colors)


Elastic string


Scissors


1 plastic bead (not too small)


Plastic beads for decoration (optional)
Preparations (prior to the party)


Pull the flowers apart so that the petals are loose.


Cut the straws into 1/2 to 1 inch long
Directions


Measure the head of each girl and cut the elastic string 2 inches longer than this measurement. Cutting the string longer will make it easier to string the tiara and the extra elastic can be trimmed when the project is finished.


Let each guest choose the flower they want on their tiara and the straw pieces they would like. Instruct the girls to lay out the flowers and straws the way they would like their tiara to look.


Tie one end of the elastic string to the plastic bead. This will keep the flowers and straw pieces from falling off the end.


Place the flowers, straw pieces and decoration beads (optional) on the string. Alternate between the flowers and the straw pieces. Continue adding pieces until the elastic string is full.




Tie the two ends of the elastic string together.
When the craft project is completed, let all the girls model their new creation. This is a nice craft because it is easy and can be finished quickly. Nothing needs to dry or anything. When they're done, they can be worn.
---


For more easy craft ideas, great for birthday parties and more, check out Make-Easy-Crafts.com. There is even a section for princess projects.



---


Go from Princess Craft Flower Tiara
to Princess Crafts


Go to Home Page