Unforgettable Princess Party Ideas
For Your Pretty Princess
Are you looking for princess party ideas for your pretty princess? Look no further! You have found THE place for ideas to make your royal celebration unforgettable. On this site you will find suggestions for princess invitations, themes, decorations, party games, princess crafts, party favors and much more.

My daughter loves princesses. On her 3rd birthday she had her first princess-themed party. It was fun and festive for all of us, but a lot of work to come up with ideas for invitations, decorations, cakes and princess party games. Each year, we choose another princess-themed party and start the process all over again. I started thinking that I should share some of the ideas with people who want to have their own princess party. So I've created this website to help bring ideas and resources to you as you plan your perfect princess party, filled with unique and memorable festivities.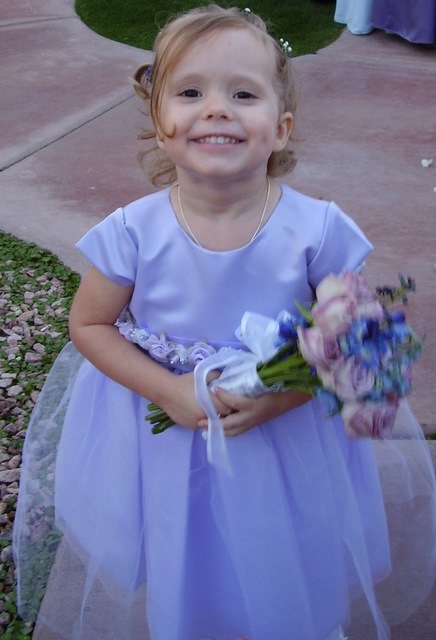 Impress Us
With Your Creativity
Do you have a fun princess party idea? Share princess games, princess cake or princess decorations. We want to hear it all! Share your ideas here.


Your precious princess deserves to feel magical on her special day and you deserve to not be run ragged in the process, because planning a great party takes effort. To help make this process a breeze, I have compiled ideas for every aspect of the party, along with suggestions to personalize the occasion according to age or favorite princess -- all without breaking the bank.

I hope that you will enjoy the suggestions on this site. You can also share your own great princess party ideas. Check back often because I add new things all the time. Don't forget to tell your friends about this site so they can start planning their own magical princess celebration.
Looking for an adorable princess costume? We've found many costumes to choose from. Whether you want a Halloween costume or dress up princess costume, you will find what you need here.
Free resource for the best Disney princess costumes available. Find what you are looking for or make your own. Tips for costume care.
Check out our <strong>princess party ideas</strong>, including <strong>princess invitations</strong>, decorations, cakes, party supplies, gifts, <strong>party favors</strong>, and more.
Start your princess party off right with fabulous princess invitations perfect for any princess birthday party.
Don't forget any essential princess party supply you will need for your princess party.
Check out our princess party favors. Trinkets, crafts or edible treats all make great princess party favors. Check out our ideas.
Find pretty princess cake ideas for any princess celebration. Learn how to make these cakes and upload photos of your princess cake creation.
Look at our delicious suggestions for <strong>princess party food</strong>. These ideas are essential for your <strong>princess party</strong>.
Need some princess party games? We have unique party ideas for princess party games to go along with your princess party theme.
Looking for cute and easy princess crafts? Check out our easy craft ideas perfect for your princess party. These crafts are fun, inexpensive and easy enough for young kids.
Make your <strong>Disney Princess birthday party</strong> unique. Check out our <strong>princess party ideas</strong> that will be the hit of the party.
Check out fantastic Little Mermaid birthday party ideas. Your Ariel party is sure to be a hit with these unique suggestions.
Check out our Beauty and the Beast theme ideas for your party. We have ideas for Disney Belle costumes, cake, invitations and much more!
Are you looking for <strong>Cinderella party ideas?</strong> Look no further! Check out our ideas for <strong>Cinderella birthday parties</strong>, invitations, cakes, party favors and more.
Check out our Snow White birthday party ideas. Find suggestions for invitations, decorations, activities, games and cake for your princess party.
Check out these fabulous Tinker Bell birthday party ideas, including suggestions for Tinker Bell costumes, Tinker Bell party supplies, Tinker Bell cake and Tinker Bell party games.
Stay informed about the latest princess party ideas, products, gifts and fabulous finds.
Details of the privacy policy for Pretty Princess Party Ideas, LLC
Would you like to share your knowledge about princess party ideas? Great, find out how you can submit your story or tip here.